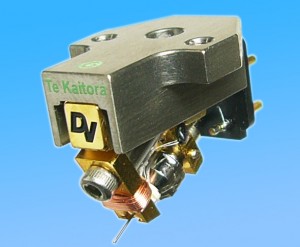 From the maori, meaning discovery and boy does it live up to its name.
The Te Kiatora Rua (meaning second version) is the spectacular result of some collaboration between Japan and New Zealand (home of the amazing DV electronics)
Mechanically strong due to its titanium body and musically solid this Dynavector is another sweet and seductive performer.
A voyage of discovery beckons your record collection.