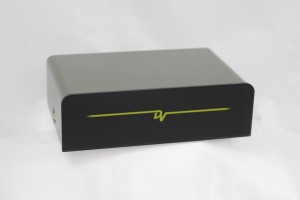 A complete pocket rocket, small and perfectly formed. The P-75 is like a prize fighter that punches well above his weight.
This delightful phono amplifier from down under really does welcome you to high performance music playback.
Insightful and playful, the P-75 is also extremely versatile and works with a wide range of cartridges but of course, comes in to its own with any Dynavector needle.
It's also armed with a secret weapon. The Dr T Phono Enhancer.
This basically operates the P-75 as a current amplifier (rather than a voltage one) and in simple terms it just makes better music that way, particularly with a DV cartridge.
If this is what Dynavector can do with a phono amplifier then we can't wait to get our hands on their pre and power amps (stay tuned folks)