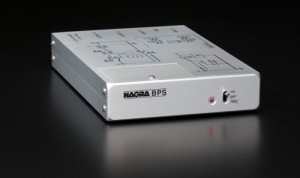 Don't be fooled by the diminutive size because this transistor based phono amplifier uses a fair slice of the technology developed for Nagra's valve phono preamps.
Ingeniously powered by a 9volt battery, the BPS is so, so quiet but as soon as the music starts it really swings into action.
This is such a beautiful object of Swiss precision, you'll marvel at the circuits when you open it up to change the numerous cartridge settings and marvel even more when you switch it on.
I'm a huge Nagra fan, and I feel that they just get everything right. The BPS is such a joy to listen to, the music it produces is enchanting which is just the word that kind of sums up the BPS itself.