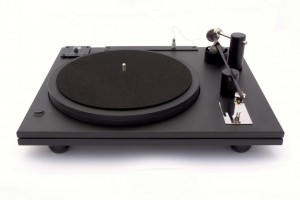 Just get up and dance the rhythm king is in the house.
You've got to love what this clever record player does with music and you'll love it even more when you realise how it does it at such a reasonable price.
The Amadeus has been fine tuned and fettled over the last couple of years of production to the point where we at Sonata think that it's build quality is now up there with its musical ability.
A perfect partner for any Dynavector cartridge. It sings with the 10X5 and is gob-smacking with an XV-1t (a memorable afternoon in Northumberland)
The Amadeus gets to the heart of the music and it's a heart that beats with soul and passion.
We're fortunate indeed that we can really exploit the wonders of the Well Tempered with either Lavardin, Leben, Nagra and Dynavector electronics (Rega Reference range too).
A pair of ProAcs or DeVores and you're Cookin' (with the Miles Davis quintet)