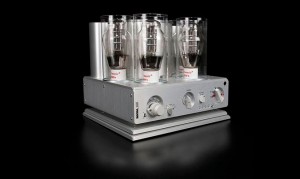 What a way to celebrate your 60th birthday, Nagra have really pulled out all the stops with this one !
Taking the world renowned 300B triode valve and designing an amp from scratch around it is a major R&D project.
The Nagra engineers have really got this mythical valve to sing.
At Sonata, we've got a real soft spot for integrated amps and this one's amazing.
An amplifier for all time ?…… we'll keep you posted.